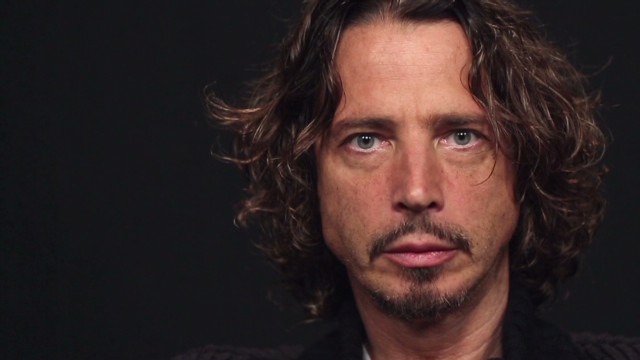 Chris Cornell, 1964-2017
Chris Cornell passed on mid eighteenth of July. His band Soundgarden played a show on Wednesday night at the Fox Theater in Detroit. Two hours after the show finished, he was no more.
For two days, I've been taking a shot at a piece to pay tribute to him, and it's been a battle. Generally when I have an issue like this current this is on account of I'm gazing at a clear screen endeavoring to make sense of what I need to state. That is not the issue this time. The issue is I have an abundant excess to state.
I'm not going to stay here and claim to have been an immense fanatic of Soundgarden. I didn't disdain them, I simply needed to take them in little dosages. I was a fanatic of Cornell. I cherish "Seasons," the performance tune he had on Cameron Crowe's motion picture, Singles. It's a rambling acoustic melody about detachment and the unimportant hanging loose. Your essential agnostic proclamation composed at what was presumably the pinnacle of shake's most skeptical period.
I was an enthusiast of Cornell as a man. Of all the considerable performers that were stuffed into Seattle in the late 80's and mid 90's, from Check Arm of Mudhoney to Jeff Ament of Mother Love Bone and Pearl Stick to the Incomparable Tormented Virtuoso himself, Kurt Cobain, Cornell appeared like he climbed a tiny bit over the others. He was the informal communicator of the Seattle scene. Like a Pacific Northwest Sinatra, he had an appeal and a quiet beauty about him. He was astute, notwithstanding beguiling, in interviews, not at all like his countrymen who hated distinction and awards (or if nothing else put on a show to). Cornell was the person who appeared to be most similar to he could deal with all the consideration without transforming it into an existential emergency.
Presently he's dead on the grounds that, incidentally, he had been managing an existential emergency the majority of his life. I was a fan, and I had a huge amount of regard for him. In any case, it's taken me a short time to comprehend why his demise has influenced me as unequivocally as it has.
At first I thought it may have something to do with the way that I was generally a spectator while the music of my era was assuming control. Similarly as Nirvana and Pearl Stick were making that huge leap forward in 1992, my life partner and I found we were pregnant. So as opposed to researching mosh pits at the seventh Road Section, or viewing Soundgarden and Pearl Stick lead the phase at Lollapalooza (it was a voyaging celebration back then), I was hurriedly putting together a wedding and after that evolving diapers. My better half and I got an early bounce on things, so we've generally revealed to ourselves that we'd compensate for lost time in our fifties.
Well here we are, and something like this equitable makes it feel like we've arrived past the point of no return. Yet, while that is a true blue thing, I don't generally surmise that is precisely what is pestering me.
At that point I thought perhaps it's a generational thing. Grunge is the blessing that Era X provided for the universe of music. We took all that loafer pessimism, blended it up with our more seasoned kin's jeering punk demeanor, Blimp's low end and, in case we're being straightforward, a little heroin. The outcome was the melodic rendition of Beckett's Sitting tight for Godot. It was perfect craftsmanship that was certain beyond a shadow of a doubt that nothing truly matters, making it feel quick and critical. It was the sound of an era telling everyone, including ourselves, to fuck off.
And keeping in mind that we were floundering in our awe inspiring estrangement, our representatives, typically, began passing on. In the first place it was Andrew Wood of Mother Love Bone. A great deal of us didn't think about him until Cornell, alongside Wood's past bandmates (who were going to frame Pearl Stick) memorialized him with a coincidental tribute called Sanctuary of the Pooch. By one means or another, Wood's story made passing part our music's sentimental establishment.
A few years after the fact, Cobain executed himself with a shotgun. He was 27. Our Sway Dylan, the voice of our era, discarded it all since he was anxious he was turning into a buzzword. In any event, that is the thing that we let ourselves know at the time.
Presently, Kristen Pfaff of Opening overdosed and kicked the bucket in a bath. And after that Shannon Hoon of Visually impaired Melon overdosed and kicked the bucket on a visit transport. It felt like individuals like D'arcy Wretzky of Crushing Pumpkins, Scott Weiland of Stone Sanctuary Pilots, and, maybe particularly, Courtney Love – Pfaff's bandmate and Cobain's dowager – were altogether headed a similar way.
Alice in Chains' Layne Staley kicked the bucket of a grisly overdose. The way that his body was not found for over seven days felt some way or another fitting. He was a symbolic of an era that simply needed to be allowed to sit unbothered.
What's more, exactly when it felt like our music, and perhaps our whole era, could never live to see 30, things pivoted. Love and Weiland tidied their misbehaves (at any rate for some time). Groups like Pearl Stick flourished long after the expression "Heroin Chic" vanished. Before we knew it, we were 10 years into another century and a considerable measure of the Artists of Grunge were all the while standing. Some of them were even in the Stone and Move Corridor of Notoriety. It felt like our legends were out of the forested areas.
At the point when Weiland kicked the bucket of an overdose of cocaine, liquor and MDA toward the finish of 2015, it felt like a reverberate, and not something established in the present. He had turned into the most infamous someone who is addicted of them everywhere throughout the years; all through recovery such a large number of times we had all lost seek after him. His demise was something that had been anticipated so frequently for so long that it should have occurred in 1997.
However, Chris Cornell passed on of suicide on May 17, 2017, at 52 years old. He was a father. He was a giver. He was turning into a senior statesman of shake. He was a grown up. Cornell was maturing effortlessly, notwithstanding doing that thing where some folks show signs of improvement looking as they get more seasoned. He got Soundgarden back together, and they made an awesome new collection two or three years prior. His voice still had all the power and quality it had shown in his childhood. Much like whatever is left of us, the world had beaten him senseless two or three times, and he survived.
In any case, now he's gone, and goddammit, his is the demise that irritates me the most. As I've been considering this, I'm understanding that it's both an individual and a generational thing. Cornell had a long battle with depression. As have I. As have a significant number of you.
It's conceivable that, alongside grunge, Era X's other awesome blessing to society is depression. That is to say, obviously it was here well before the Children of post war America began re-delivering, however we discuss it more than the individuals who preceded us. We discuss it as an evil presence or a creature. It's a dim shadow that shows itself anytime all of a sudden. It encompasses us, disengages us, and calms us. Depression likes to accuse things. We feel like poo due to botches we have made in life or on account of the condition of the world or in light of the fact that we aren't great. Without a ton of assistance and a great deal of work, it's difficult to realize that it truly is a substance unevenness in our brains. Following twenty or more years of attempting to de-defame depression, a few of despite everything us experience serious difficulties it for what it is. Furthermore, and still, after all that, it doesn't generally make a difference.
You may contemplate outrage, yet that is not totally genuine. Yes, it can sound that way, however it's truly about depression and negativity. Those two go as one, alongside their terrible younger sibling, tension. At the point when them three go ahead, they simply eat trust as fast as it can be summoned. That leaves sadness and misery is debilitating, not only for the individuals who encounter it, but rather for the general population around it also. So we remain quiet about it since we would prefer not to be a weight. And afterward it gets the opportunity to be excessively. Doesn't make a difference in case you're an understudy, a mother, a bookkeeper or a hero. It doesn't make a difference on the off chance that you've expounded on it as long as you can remember as a methods for keeping it under control. It doesn't make a difference if the music you made about it got distinction, regard and a great many dollars. It doesn't make a difference if your whole era has experienced it. Depression makes you feel absolutely alone. You hit the limit, and after that, as Chris Cornell, you bite the dust alone in the washroom.
This was a very much regarded individual from his group; an adored melodic legend who appeared to have everything in perfect order. This could have been any of us. Also, siblings and sisters, if it's you, don't mess around with it. If it's not too much trouble discover some assistance.
Cornell is addressing every one of us one final time. This isn't something we deserted with our twenties. This isn't something cured by age or money related security. This isn't something you "exceed." If it's permitted to rot, depression is more grounded than astuteness. Depression is slippery and determined. Depression can get to anyone. It can make you feel like an old man at 27. It can make you feel lost as a tyke at 52.
Call it a silly catastrophe. Call it a moment demonstration useful example. Call it whatever you need. Simply don't pass it over as useless.
Rest in peace, Chris.